Cute Character Studies
Once upon a time, some cute drawings by bitmOO popped up in my Twitter feed. The characters are appealing, cute, and looked easy to execute. With the simple color scheme and shapes it felt like a style I'd be able to do and would make for a fun study.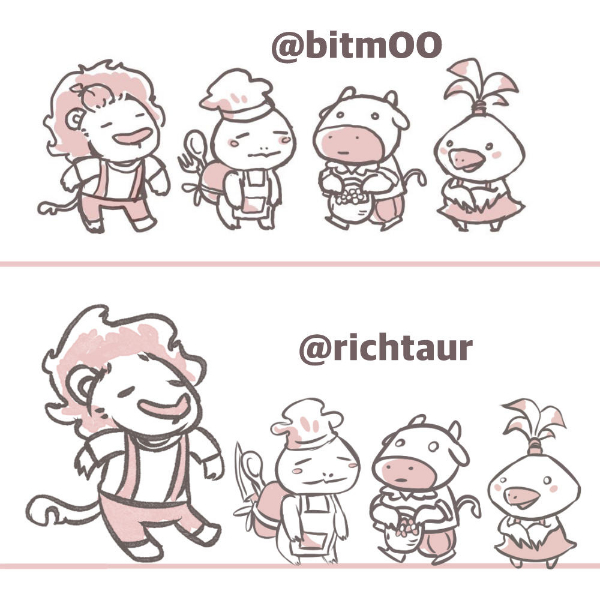 I started with the lion which also served as my warm up. The lion is a real big mess: too big, lacks a major shape, and the textured brush wasn't working for me. (Let this be a reminder: warming up is important -- your first drawing might be stiff and awkward.)
The other characters came out more naturally and I think they look increasingly more accurate as they go. By the bird character at the end, I was having fun and feeling confident.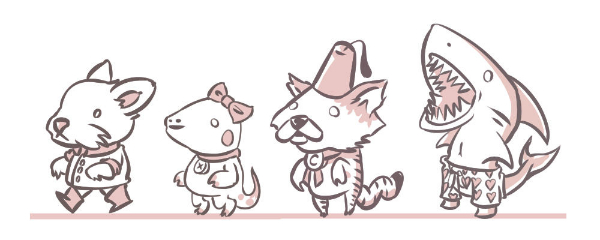 Immediately after studying the characters, I doodled my own from imagination. There's a doggo, a lizard lady, a tigress with a fez, and a shark dude ready for the beach.
One can easily imagine the infinite possibilities within these simple parameters.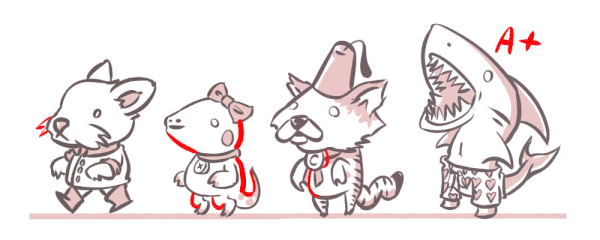 Looking at them later, I noticed some areas of improvement:
The doggo's face
Mysteriously thin lizard lines
A tangent and weird-looking medallion on the tigress
IDK man this shark dude is just A+
This was a fun exercise! If you love the source characters as much as I do, you should follow bitmOO on Twitter and check out her lovely portfolio.
More here: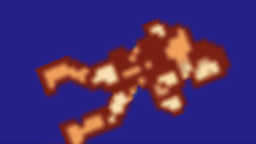 Matt + Castlevania = Mattlevania.
Committing to an interval can lead to frustration for both the creators and their audience.